We can help you with HIPAA & Business Continuity Planning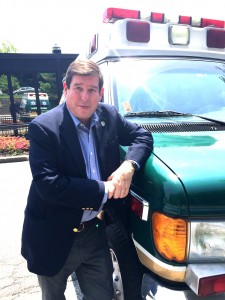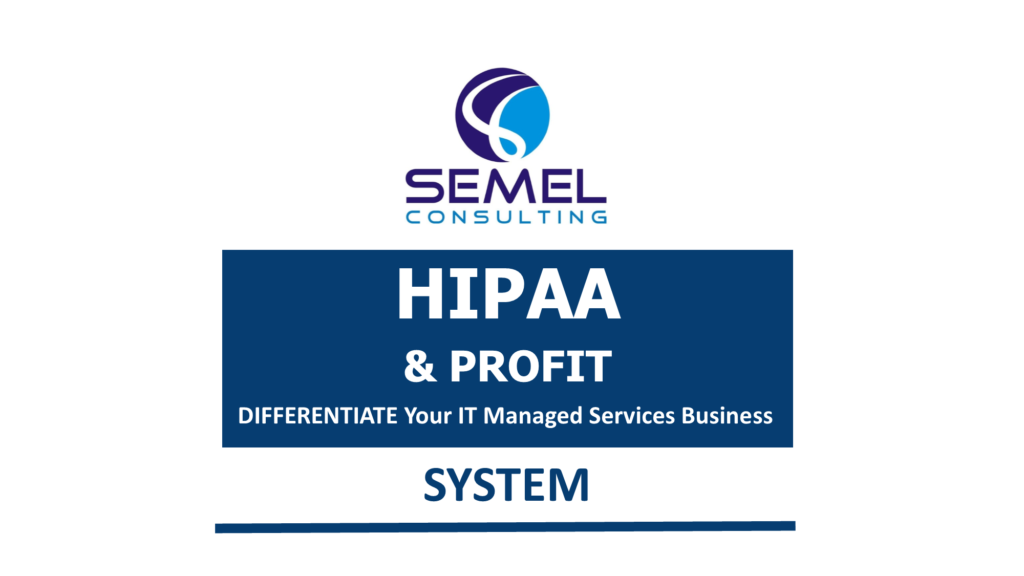 Attention: Smart Managed Service Providers Looking for High-Paying Customers
Want to Beat Self-Taught HIPAA Competitors ?
Want to avoid the Common HIPAA Mistakes They Make,
Immediately Increase Your Sales to Healthcare Organizations,
And Businesses that Support Healthcare Organizations,
While Protecting Your Own Business Investment,
With a Proven, Tested, & Respected System
That Will Make Your Managed Services IRRESISTABLE
Even at the Higher Rates You Will Be Able to Charge?
Now is the time to get HIPAA right, correct any past misunderstandings, and leap ahead as a real HIPAA expert!
Dear Smart Managed Service Provider,
Do you want to be the HIPAA expert dominating technology and security services to your area's healthcare businesses?
Do you want to be the HIPAA expert helping businesses that support healthcare clients?
If you answered yes to either question, this will be one of the most important business messages you'll ever read.
The first steps are to understand HIPAA and make your company compliant.
Your risks have never been higher. From 2014-2015 HIPAA fines totaled $ 14 million. From 2016-2017 the number leaped to over $ 40 million.
For the first time ever, Business Associates- LIKE YOU- paid fines for HIPAA breaches. For the first time ever, the HIPAA audit program will include Business Associates LIKE YOU.
Our HIPAA & Profit System can instantly help you boost your profits and create super-sticky relationships with your clients. Your entire company, not just one person, can participate.
You'll get HIPAA training, policies and procedure templates, checklists for delivering HIPAA-compliant IT services, Business Associate Agreement templates, proposal templates, plus articles and HIPAA Briefs you can immediately use to close business.
We recorded easy classes focused on MSPs just like you. You can review the recordings at your own pace and schedule, and e-mail your questions to us. Just like attending a live class !
You will learn:
The Facts about HIPAA that will replace the Myths you have been led to believe.
How to become known as a local HIPAA authority.
Why your company, and other businesses that support health care clients, MUST COMPLY with HIPAA.
How to avoid the common HIPAA mistakes made by many businesses.
The complete proven step-by-step system to make your IT company HIPAA-compliant- including policies, procedure templates, and checklists you can immediately use as-is or you can customize, PLUS Business Associate Agreement templates to use with your clients and vendors.
How you can help your clients maintain their compliance with HIPAA through your products and services.
How you can leverage what you know about HIPAA to help clients comply with other federal and state laws, contractual obligations, and insurance requirements.
How you can attract decision-makers at companies that MUST have your services.
How you can MAKE YOUR MANAGED SERVICES IRRESISTABLE.
How you can DIFFERENTIATE YOUR COMPANY.
How you can PROTECT YOUR COMPANY FROM UNSCRUPULOUS VENDORS.
How you can protect your company from absorbing the costs of getting dragged into a client's data breach.
How you can BEAT SELF-TAUGHT COMPETITORS who think they know HIPAA.
THINGS YOU DON'T KNOW THAT COULD SAVE YOUR BUSINESS. Most Managed Service Providers think their contact with regulated data is very limited. They usually miss one or more of the critical touch-points they have with regulated data that, if lost, stolen, or accessed without authorization, could result in huge fines or the loss of their business.
After you implement our system, you'll be able to sell more to clients and prospects, shift your business from being seen as just another technology company, and attract prospects who are predisposed to viewing you as an expert advisor. You'll put an end to selling plain technical services and begin selling compelling business benefits.
You will learn methods that I have been using successfully- for over 14 years- to build trust with doctors and dentists, and owners and executives of medical clinics, hospitals, nursing homes, and many types of HIPAA Business Associates.
Simply implementing our system will help you get your own compliance out of the way, and allow you to focus on using your knowledge to get new business.
Think about the next five years - Are you going to spend them being a generalist, offering the same IT services as everyone else? Or are you going to spend the next five years attracting your ideal clients, using a proven system designed around security and compliance?
Imagine... your clients hanging up on your competitors.
Imagine... being seen as the authority who showed business owners what they need to do to secure their critical data and how to comply with regulations.
Imagine...  offering an irresistible set of profitable services laser-focused on helping them meet those requirements.
Others who want to teach you about HIPAA are using training designed for healthcare organizations. They make you guess which parts apply to your business. They make you guess at what you need to do. They fail to explain what you must do, as an MSP, to be prepared for an audit. It's like the "blind leading the blind."
I provide you with knowledge and tools designed specifically for Managed Service Providers. You get just the information you need, along with a set of tools so you can hit the ground running. It doesn't matter if you are a small company outsourcing your helpdesk and NOC services, or a large IT company spread across multiple states.
Other companies claim to "make HIPAA easy" and provide you with generic tool kits and portals they have designed to document compliance. We've even seen some that reward you for entering non-compliant information.
Many want you to resell their compliance services to your clients, which is proof that they are designed for healthcare organizations, not Managed Service Providers.
Many Managed Service Providers have tried these 'instant cures' only to find out they are like fad diets and miracle potions. The tools aren't customized for Managed Service Providers, and do not include real-world advice by someone who works with Managed Service Provider every day. They do not connect to the products sold by MSPs, the Remote Monitoring & Maintenance and Professional Service Automation tools used by MSPs, or help you learn how to increase your rates and make your Managed Services irresistible to regulated clients.
You will read what others have to say about the HIPAA & Profit System for Managed Service Providers, but first you should decide if you shouldn't implement this proven system.
You really don't need to implement this proven system if you have received formal HIPAA training, understand the four key things you must know to truly understand HIPAA, and if you regularly attend the HIPAA conferences in Washington to keep up with the rule changes and what the enforcers are looking for (like we do).
You can choose to continue to 'wing it' using knowledge you picked up over the years at IT conferences and by reading articles.
You can continue to provide clients with meaningless project quotes just listing hardware and the number of hours you will spend installing it.
You can continue to send Managed Service quotes describing all the useless things your management tools tell you, like percentage of hard drive space available, processor utilization, and memory usage.
OR...
You can write compelling proposals for products and services that show the prospect or client that you truly understand their compliance needs and challenges.
You can charge premium fees for assessments instead of giving them away in the hope the prospect will buy your services.
You can connect the dots in your proposals showing prospects and clients exactly how your products and services will help them comply with their regulations.
You can take the standard reports from your IT management tools and turn them into compliance reports.
You can effectively cost-justify your rates (which may be much higher than your competitors.)
You can protect your reputation by automatically avoiding a common spelling error.
You can get clients to disqualify your competition.
How do I know this will work?
Because I have done it myself for 14 years.
Because I have helped hundreds of IT companies implement my methods.
Because Managed Service Providers have told me so.
All of this from a single system, that will help you make your company compliant, change your company's image in your market, and begin winning business right away.
But don't take my word for it, see what others have said about this amazing class:
"I think the session was perfect." -- Matthew Drinkwine, Infinity Network Solutions, Macon, GA
"We've been spending so much time trying to weed through what all of this means for us as a corporation and our clients, your system seems like an oasis on a desert."  -- Sal Sciandra, SK Technology Group, Inc., Pittston, PA
"Because Mike was an MSP, he was able to take the confusing HIPAA requirements and directly connect them with the specific products and services we offer. We love talking with Semel Consulting because they understand what an MSP does and what our needs are."   -- Shawn Ruhl, vTech io, Naples, FL
"This system was the most value I got out of the conference. Thank you." -- Josh Oakes, New England Network Services, Woburn, MA
"The system is great! We have some work ahead of us, but the system helped jump-start this process." -- Chad Perrier, Universal Data, New Orleans, LA
"The investment was well worth it,and your knowledge (and ability to effectively deliver it) quite impressive." -- Evan Berk, Certus Technologies, Fairfield, NJ
"This system is a great investment. The time we will save in policy development and research will pay for the class many times over." -- Michael Williams, Winxnet, Portland, ME
"You had fantastic answers to questions I've had for years concerning my responsibilities as a Business Associate." -- Angel Rojas, Datacorps, Brandon, FL
"This helps make sense of the volumes of info out there." --Scott Samborn, Vantage Point Solutions Group, Rockville, MD
"It was much easier to have you tell me the things that I need to know than it would have been to figure it out myself." -- Linda Lynch, KI Technology, East Lansing, MI
"Thanks for being such a good partner for us IT service providers. We need guys like you... I have continued to tout you folks to both the HTG and Robin Robins peer groups I am in. You folks are A-1."  -- Tim Gillen, Terrapin Networks, Traverse City, MI
"Great presentation today and that probably has to be the best money I've spent on any education since I started doing this. You really know your stuff and how to teach it too."  -- Eric Rieger, WEBIT Services, Inc., Aurora, IL
There's a lot of noise out there about HIPAA. Much is the "blind leading the blind," and it's tough knowing who you should listen to. HIPAA isn't simple, and you need to learn the essentials from someone who understands your business. However, you decide to get trained to understand security and compliance, make sure the training can pass the test of absolute essentials:
Is the system focused on what you need to know as an IT Managed Service Provider? Many HIPAA training classes are designed for healthcare providers and leave you on your own to really "figure it out" for yourself.  Some are just binders or web portals full of forms and hundreds of pages of documentation to fill out as best you can. I don't give you a fish- I teach you to fish using my proven system you can use immediately.
Does the instructor have actual experience in your field? A lot of HIPAA training is written by attorneys who look at compliance as an exercise in writing contracts, or by clinical healthcare professionals who designed their training for nurses and medical records specialists.
Here are my answers.
I have 11 years of hands-on experience as a healthcare-focused Managed Service Provider. 
I was the Chief Information Officer (CIO) for a hospital and a K-12 school district. 
I was the Chief Operating Officer for a cloud backup vendor that offered HIPAA-compliant services. 
I helped RapidFire Tools develop its HIPAA Assessment Module. 
I wrote the 4MedApproved Certified HIPAA Security Professional (CHSP) training course. 
I led CompTIA's Security Community and helped CompTIA design its Security Trustmark.
I am a proud member of the FBI's Infragard program. 
I still consult every day with Managed Service Providers and their clients. 
No one in the IT industry has more practical experience with HIPAA, and I love sharing my knowledge.
Learning what you need to know about HIPAA can take years. Attending classes and conferences can cost thousands of dollars in fees and travel. Making a mistake, or choosing the wrong vendor, could cost millions in fines and even result in the loss of your business.
When you sign up for our system today you won't have to pay our regular $ 1,299 fee. Courtesy of RapidFire Tools, you just pay $ 999.
If you apply yourself, and follow just one of our suggestions, the business you will get will give you immediate return on your investment.
How many new clients do you need to make back your investment? It could be just one extra client, or a handful who meet you at a speaking engagement. It may take awhile until contracts are up for renewal, but you should be able to increase your rates for existing clients as you transition from generic technical services to compliance services. And stop giving valuable assessments away for free. Show a prospect one or two things that prove they need your help, and then charge them for your assessment, which by law they are required to have. You should earn back your investment in just weeks.
This means there's no way you can make a mistake. Just using one or two of our suggestions will pay for the course.
Get ready for a life full of certainty and stability thanks to your newfound ability to speak with authority about security and compliance. Enjoy creating meaningful proposals for clients that show the value of your solution, not just the costs of your products and services. Get rid of low-profit frustrating clients who eat up your resources and pinch every penny they should have spent years ago to protect their businesses. Work with people who respect what you do.
Sign up now for our system and begin a short journey to big rewards.
Sincerely,
Mike Semel
P.S. - Imagine a life where you are able to selectively choose profitable clients who value your services, while your competitors are fighting for every deal by offering commoditized services at fire sale rates.
P.P.S. - It's getting tougher and tougher to get clients to pay attention to you. To respond to you. To invite you in. And, ultimately, getting them to buy. You urgently need different and superior strategies and tools to cut through the clutter and competition. Our system will get you there, so sign up today.
If you still have questions contact Rose Ketchum - rose@semelconsulting.com or call 888-997-3635 x 202.
Want a FREE electronic and printed version
of my new Best-Selling Book?
After You Have Successfully Implemented our HIPAA & Profit system,
consider earning a HIPAA Certification to use in your marketing efforts.
NOTE: This is not a substitute for the system, which you should implement first.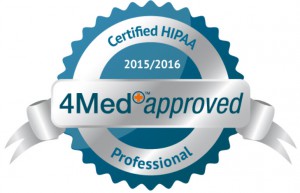 Want to become a
Certified HIPAA Security Professional (CHSP) ?
The CHSP Certification provides comprehensive training in HIPAA for business associates, security officers, and medical staff managers. Detailed lessons describe every aspect of HIPAA compliance, including the Privacy and Security rules, regulatory changes brought by the HITECH Act and Omnibus Final Rule of 2013, requirements for business associates, and more. The program is presented through self-paced online lessons, multimedia reviews, and assessments, along with a final exam.
---
WHAT IS THE DIFFERENCE BETWEEN OUR HIPAA & PROFIT SYSTEM FOR MSP's AND THE CHSP CERTIFICATION?
Our system is designed to help an MSP make their business compliant with HIPAA, to deliver HIPAA-compliant IT services, and how to monetize Health IT. We include policies, procedures, checklists, and personalized assistance. For MSP's with fewer than 100 employees.
CHSP certification is a knowledge-based training class designed for professionals throughout the healthcare and other industries. It provides detailed training on HIPAA and is designed for a manager who needs a deep understanding of HIPAA, not just a quick annual class to meet minimum requirements.
---
Module titles within this course include:
* An Overview of HIPAA
* The HIPAA Privacy Rule
* The HIPAA Security Rule
* Business Associate Regulations
* The HITECH Act and Omnibus Final Rule of 2013
* HIPAA Data Breaches and Penalties
* HIPAA Audits and Enforcement
* HIPAA Policies, Procedures, Awareness, and Training
* Compliance with Multiple Regulations
* Security Responsibilities for IT Managers and Privacy Officers
* Applied HIPAA Security for Healthcare Professionals
Successful completion of this course awards a Certification in HIPAA Security Proficiency which has been reviewed and authorized by the4Medapproved professional medical and technical advisory boards.
** Each CHSP Certification Course license includes downloadable templates of a HIPAA Business Associate Agreement and a HIPAA Business Associate Agreement for Subcontractors
Average course length: 6- 10 hours
$ 449 value
Only $ 300
per person
Enter SEMEL33 at Checkout for Discount